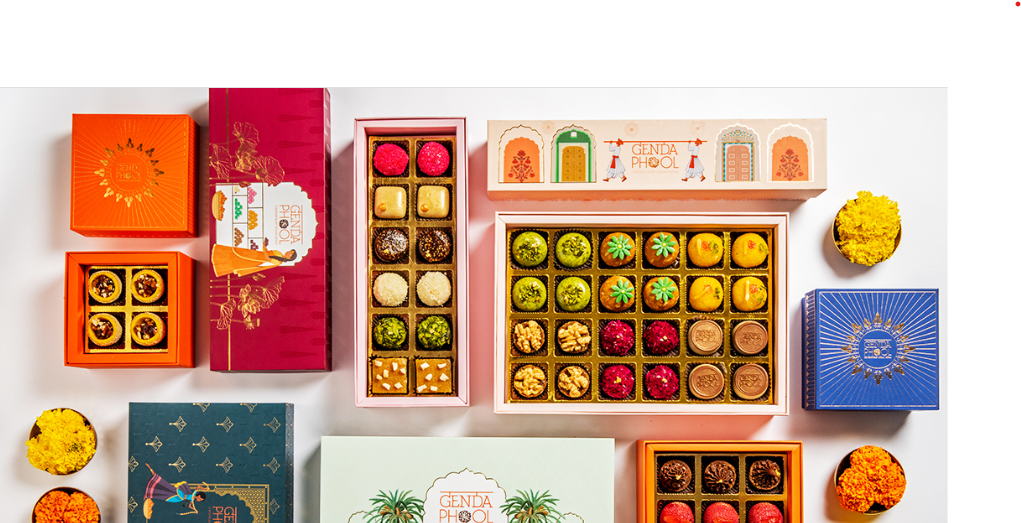 About Genda Phool
If you find yourself around marigolds, a mithai can't be too far away. When brought together, they light up every celebration with their welcoming vibrance, brilliant colours and beautiful detail.
Genda Phool brings together the radiance of marigold and the warmth of the delectable love of mithai together in a box that resonates with the gaiety of celebration.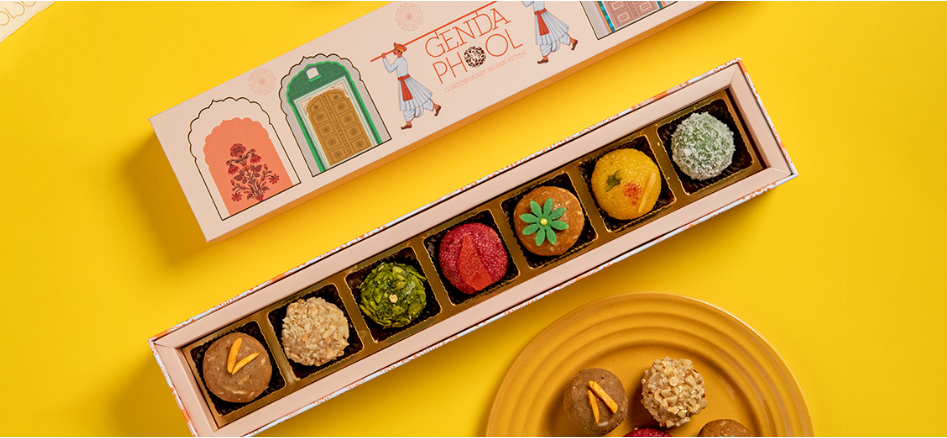 Gaiety of Celebration
Just like overlapping petals come together to make a marigold flower, a number of different facets make up every Genda Phool creation.
Thoughtfully sourced ingredients, meticulously mapped out recipes inspired by 'halwais' (confectioners) from all over the country, carefully crafted packaging and a team driven by their passion for mithai and mithai-making make up Genda Phool.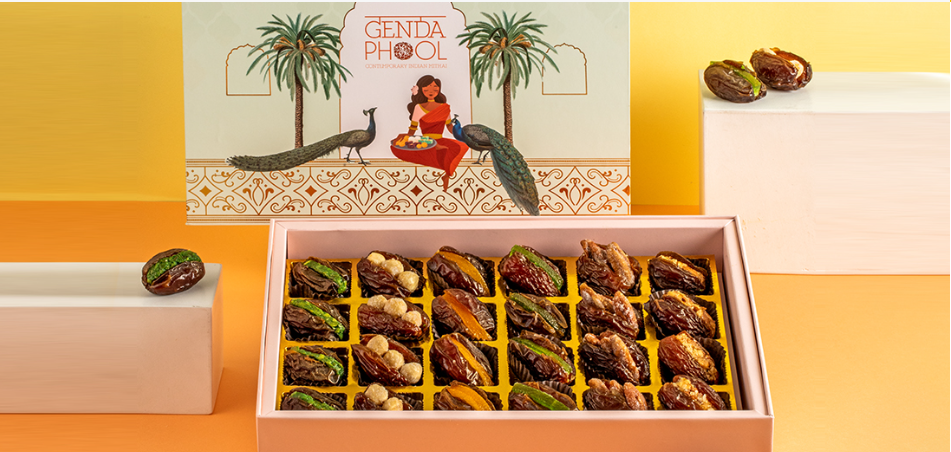 Legacy of Flavours
Each Genda Phool mithai bursts into a festivity of flavours whilst leaving an aftertaste of legacy flavours. We envision bringing a new charm to the festivities of Indian tradition through its delicious sweets and bespoke packaging.
Wrapping time-honoured traditions in a fresh, vibrant and contemporary layer of flavours, Genda Phool is truly a celebration in every bite.