GOURMET INDIAN GIFTING
A gift goes a long way and what better proclamation of love than a box of contemporary Indian confectionary! We've put thought into the product, packaging and logistics, so all you need to do is place an order and we'll take care of the rest.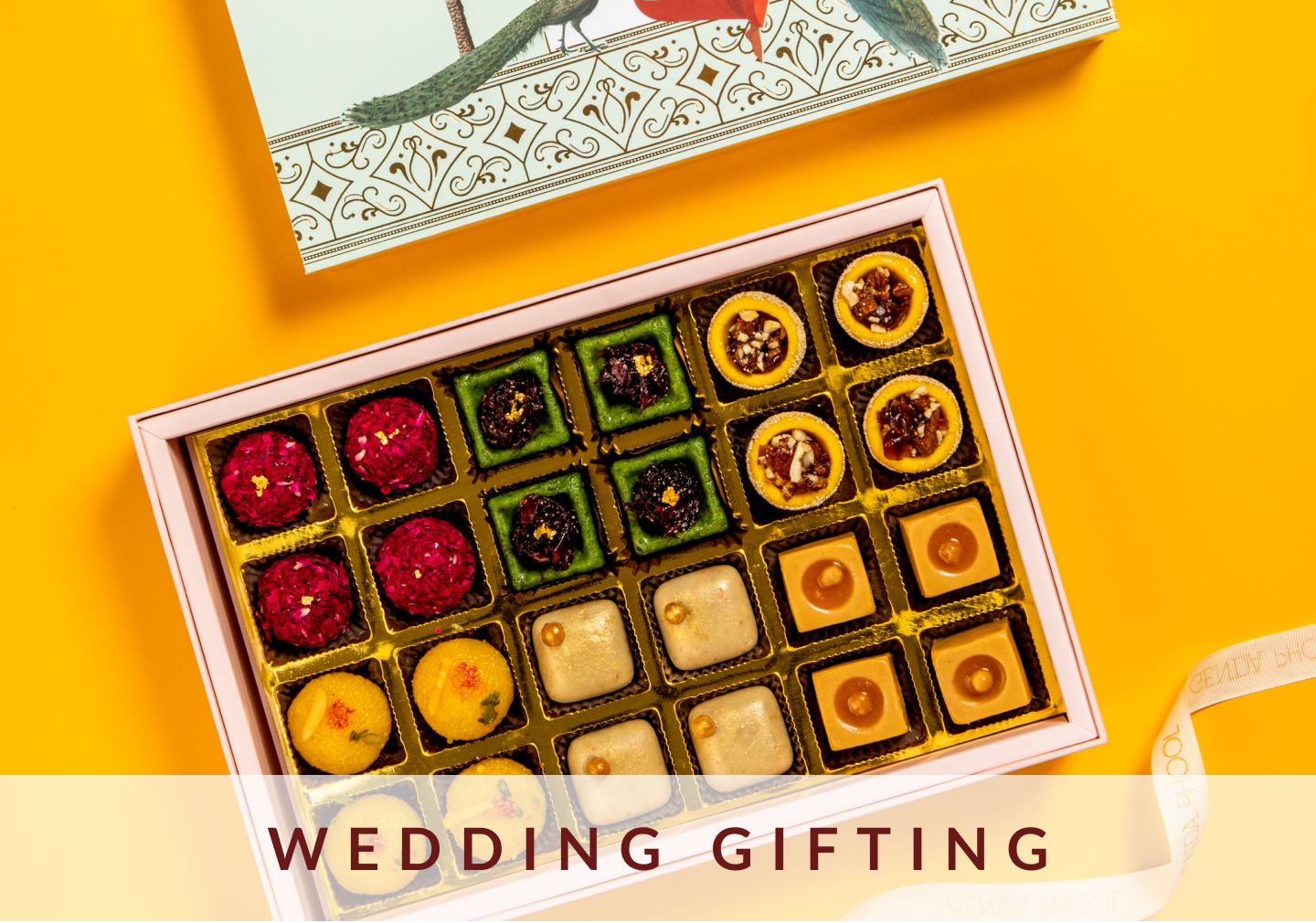 Wedding Gifting
Elevate the joy of a wedding with Genda Phool's Wedding Gift Boxes, a perfect ensemble of happiness and love, crafted to make every moment truly special.
Enquire Now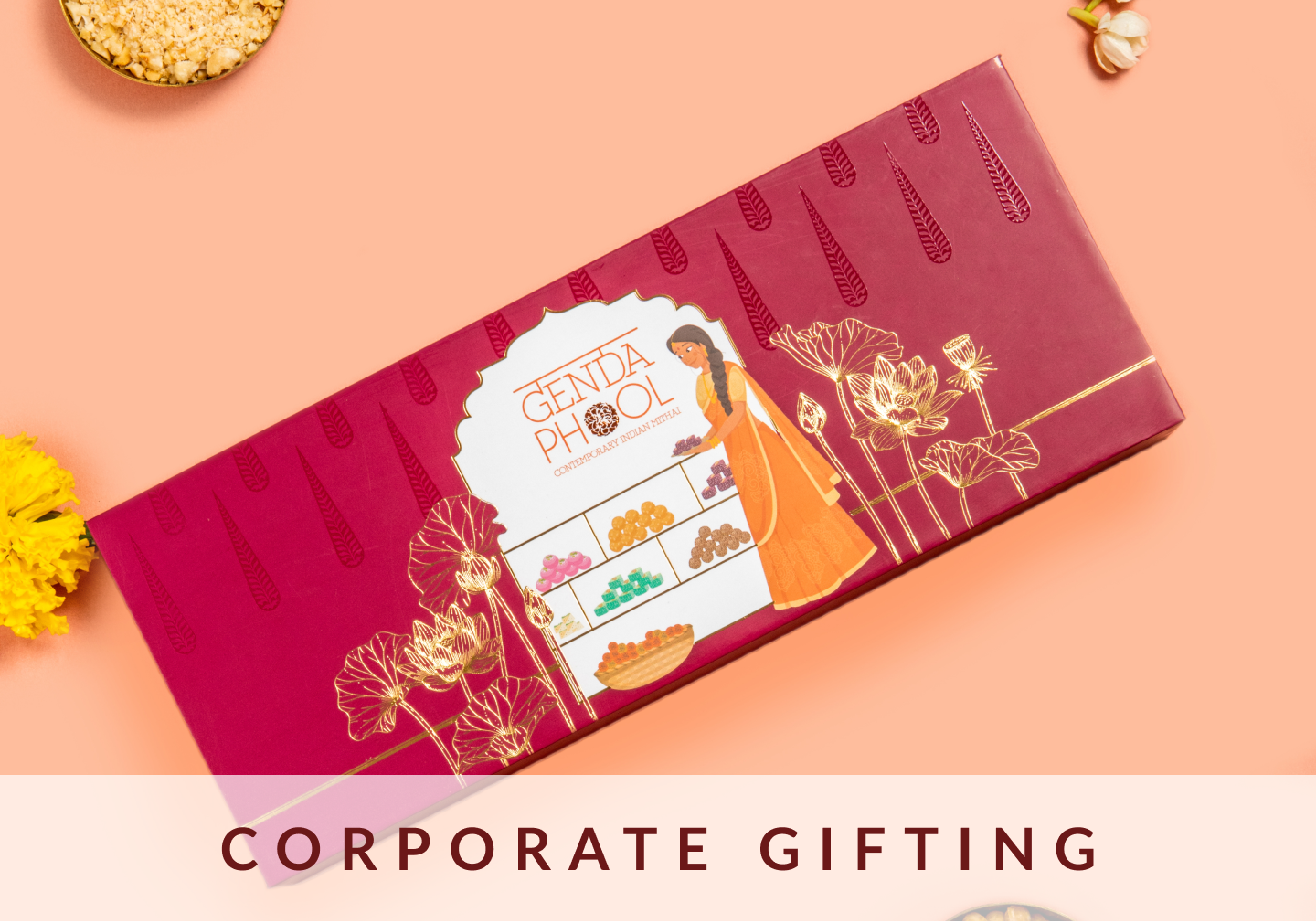 Corporate Gifting
Indulge in our meticulously curated Corporate Sweet Box, a delectable assortment of handcrafted mithais that embodies the essence of luxury and appreciation.

Enquire Now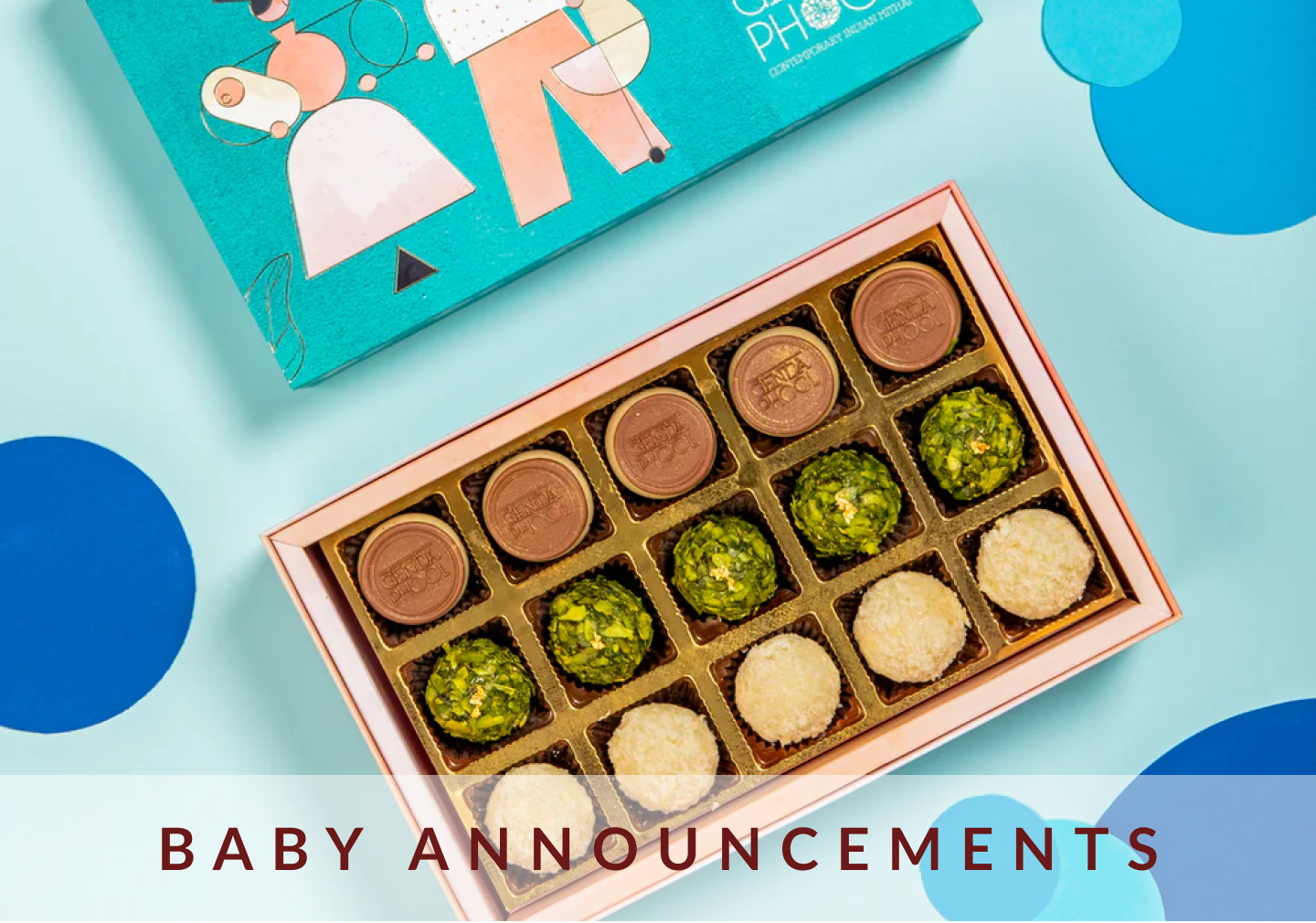 Baby Announcements
Welcome the arrival of your precious bundle of joy with our Baby Announcement Gifting Box, a delightful collection of mithais to sweeten the celebration and share the joy of this momentous occasion.

Enquire Now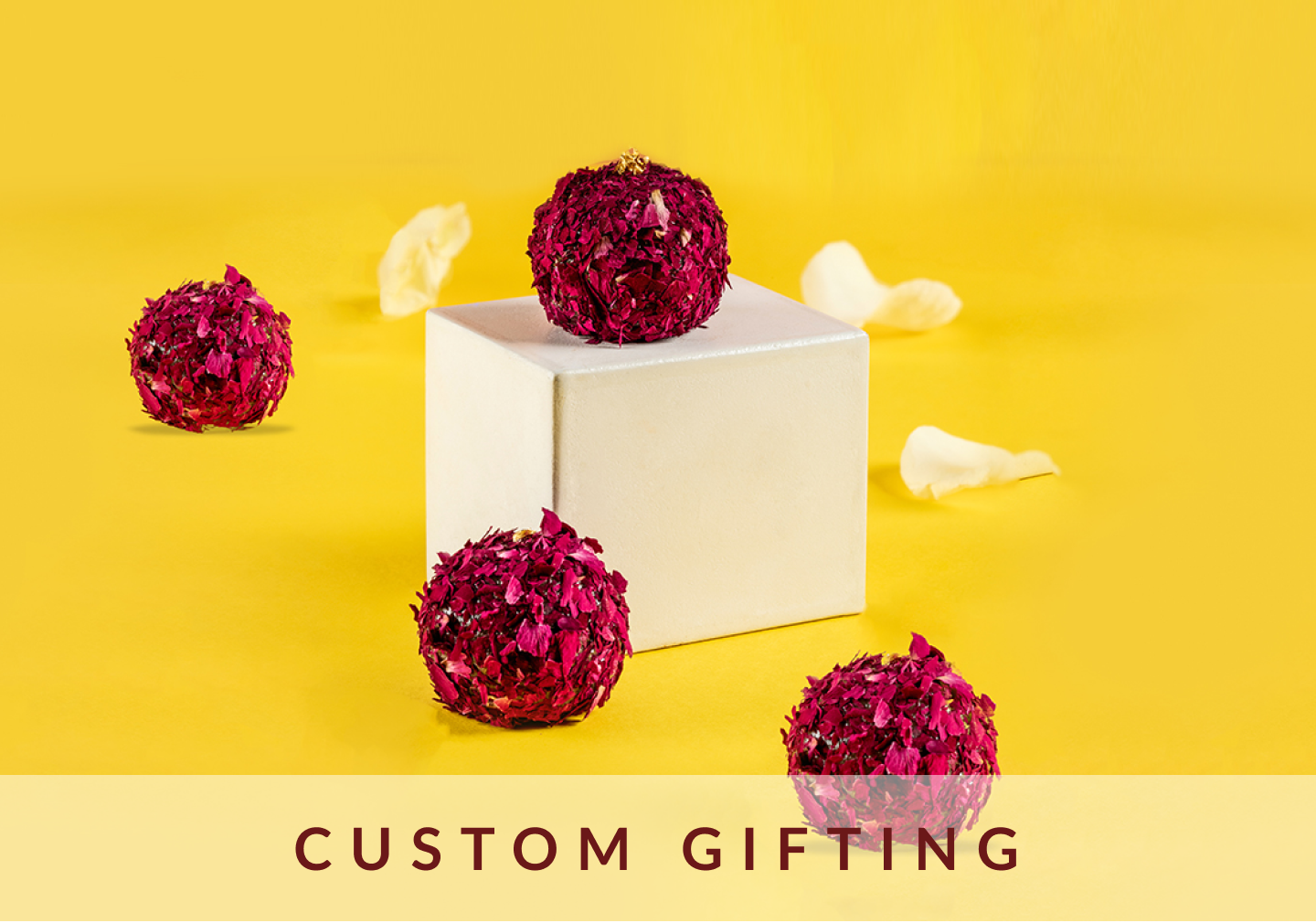 Custom gifting
Create unforgettable moments with Genda Phool's custom gifting—tailored to perfection, expressing your unique love and thoughtfulness.
Enquire Now